Why us?
CMS has made a very dramatic and positive impact on the operation of our business.  All of our staff have taken to the change well and overall CMS has increased our efficiency, customer yield and enhanced our business.  Although we are a small operation the efficiency gains of the program are enormous and I would not hesitate to recommend this to other operators.
David Pope, Popes Timboon
AUSTRALIAN DESIGNED AND BUILT
CUSTOMISED FOR YOUR BUSINESS

The amount of information and reports we can access from our main office really make overall control of our other depots very easy indeed.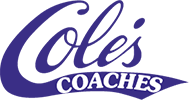 Whenever we have required something extra from the system, the Evident Solutions team has been able to tailor specific reports to meet our needs and their after sales support cannot be faulted.

As a charter bus and limousine company servicing the demands of a diverse range of clients we require a program that is both efficient and reliable and Evident have certainly succeeded in delivering that for our company.